Are you looking for a fun and adventurous getaway in Half Moon Bay? Look no further! This charming coastal town has something for everyone, from surfing to golfing to indulging in some delicious seafood. Here are the top three must-do activities in Half Moon Bay:
Catch Some Waves at Tommy Tsunami Surf School
For an unforgettable ocean experience, head to Tommy Tsunami Surf School. With some of the best surfing conditions in the world, Half Moon Bay is a surfer's paradise. Whether you're a beginner or an experienced surfer, Tommy Tsunami's expert instructors can help you catch the waves and improve your skills. Their lessons are tailored to your skill level, and they provide all the necessary equipment. You're guaranteed to have a great time!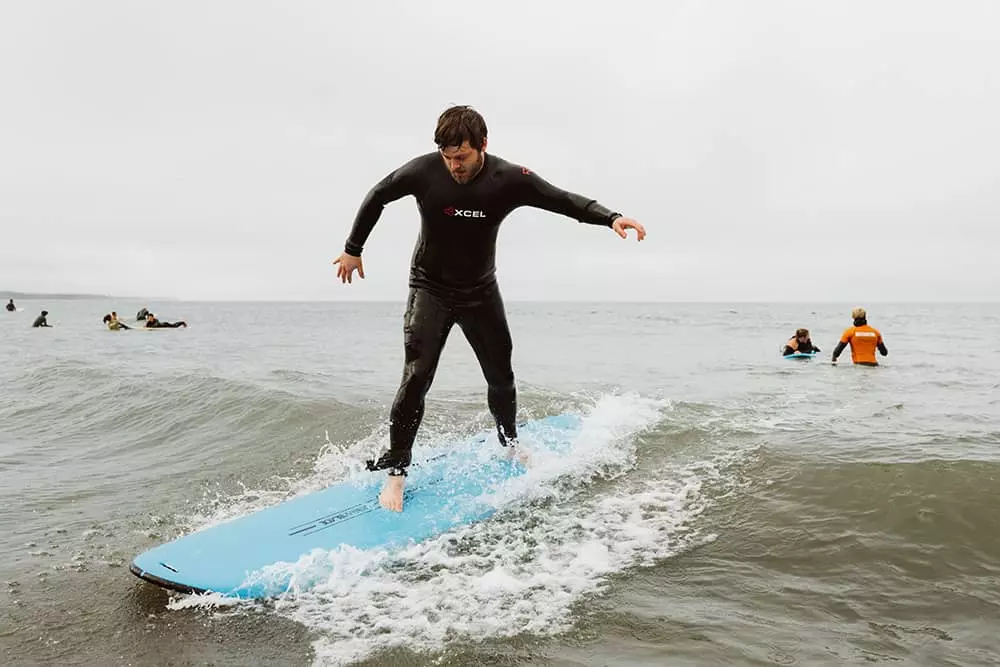 Tee Off at the Ritz Carlton Golf Course
If golf is more your style, head to the Ritz Carlton Golf Course for a round of golf surrounded by breathtaking views of the Pacific Ocean. This 18-hole, par-72 course was designed by two-time U.S. Open champion, Johnny Miller, and offers challenging holes for all skill levels. After your round, relax and enjoy a delicious meal at the resort's restaurant, Navio.
Indulge in Seafood at Princeton Harbor
For a taste of Half Moon Bay's local cuisine, head to Princeton Harbor, where you can enjoy fresh seafood caught by local fishermen. Sam's Chowder House is a local favorite, serving up delicious clam chowder, fish and chips, and other seafood specialties. With a picturesque view of the harbor, it's the perfect spot to unwind and enjoy a meal after a day of adventure.
In conclusion, Half Moon Bay is a must-visit destination for anyone looking for a fun and memorable getaway. Whether you're looking to catch some waves, hit the links, or indulge in some fresh seafood, there's something for everyone. Plan your trip today and discover all that Half Moon Bay has to offer!